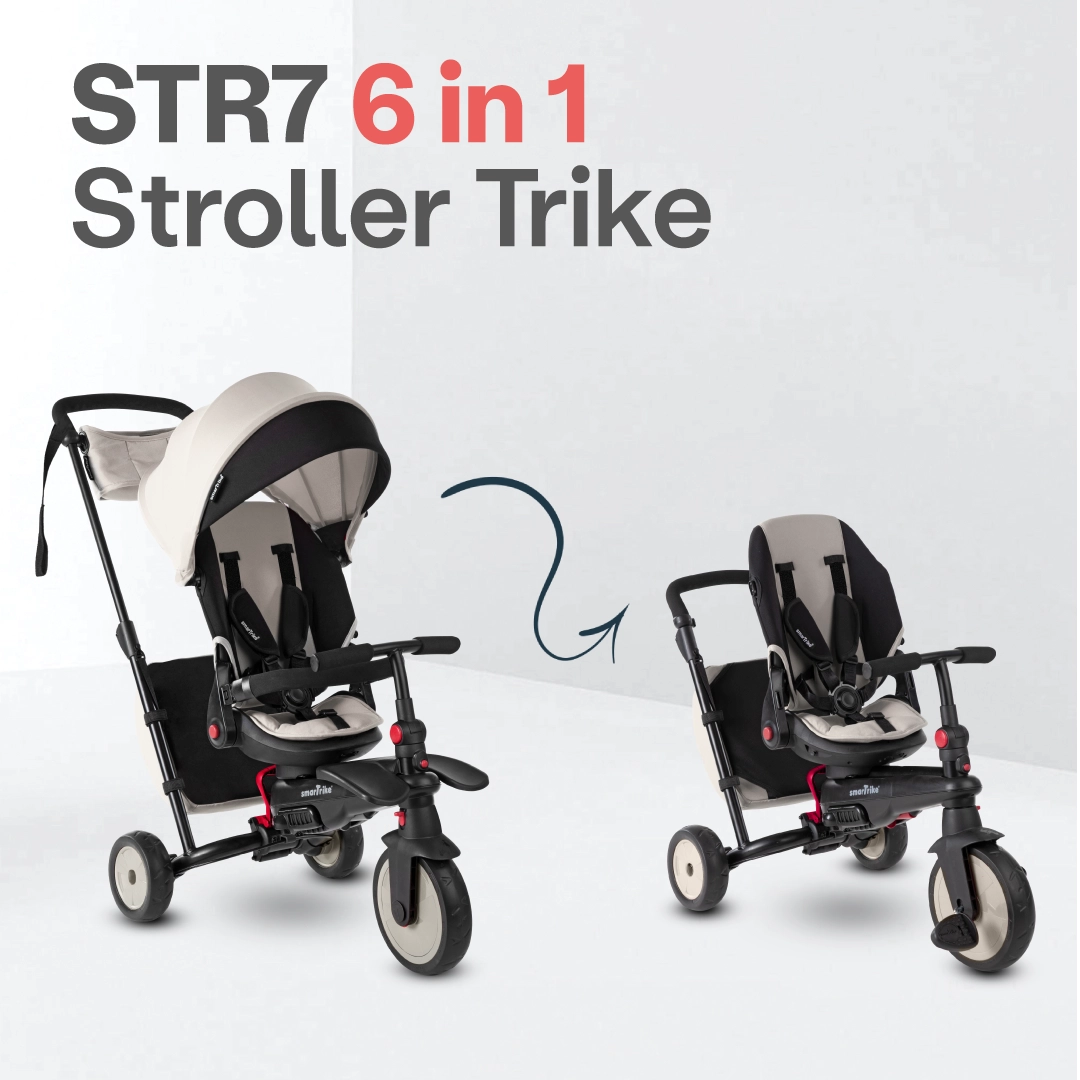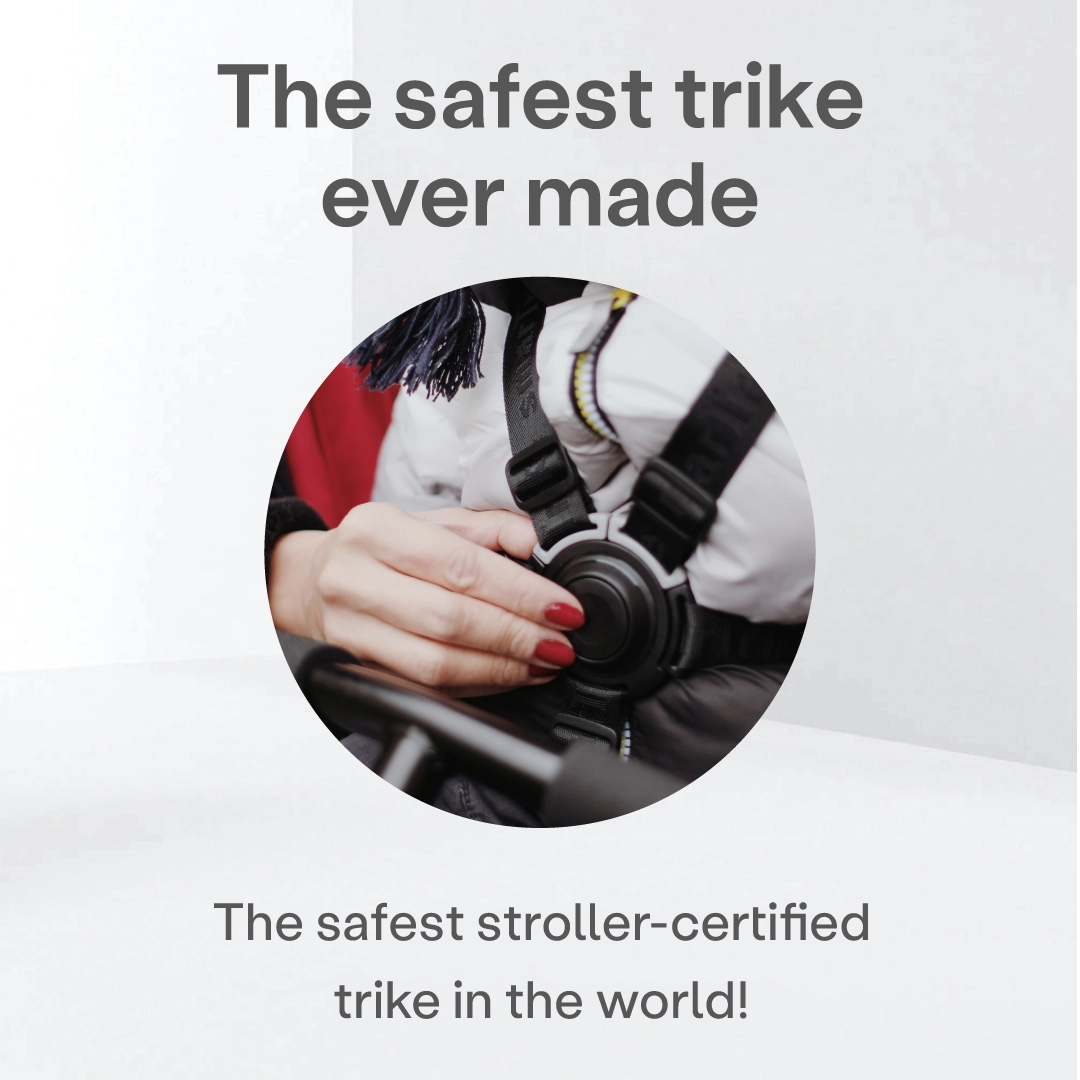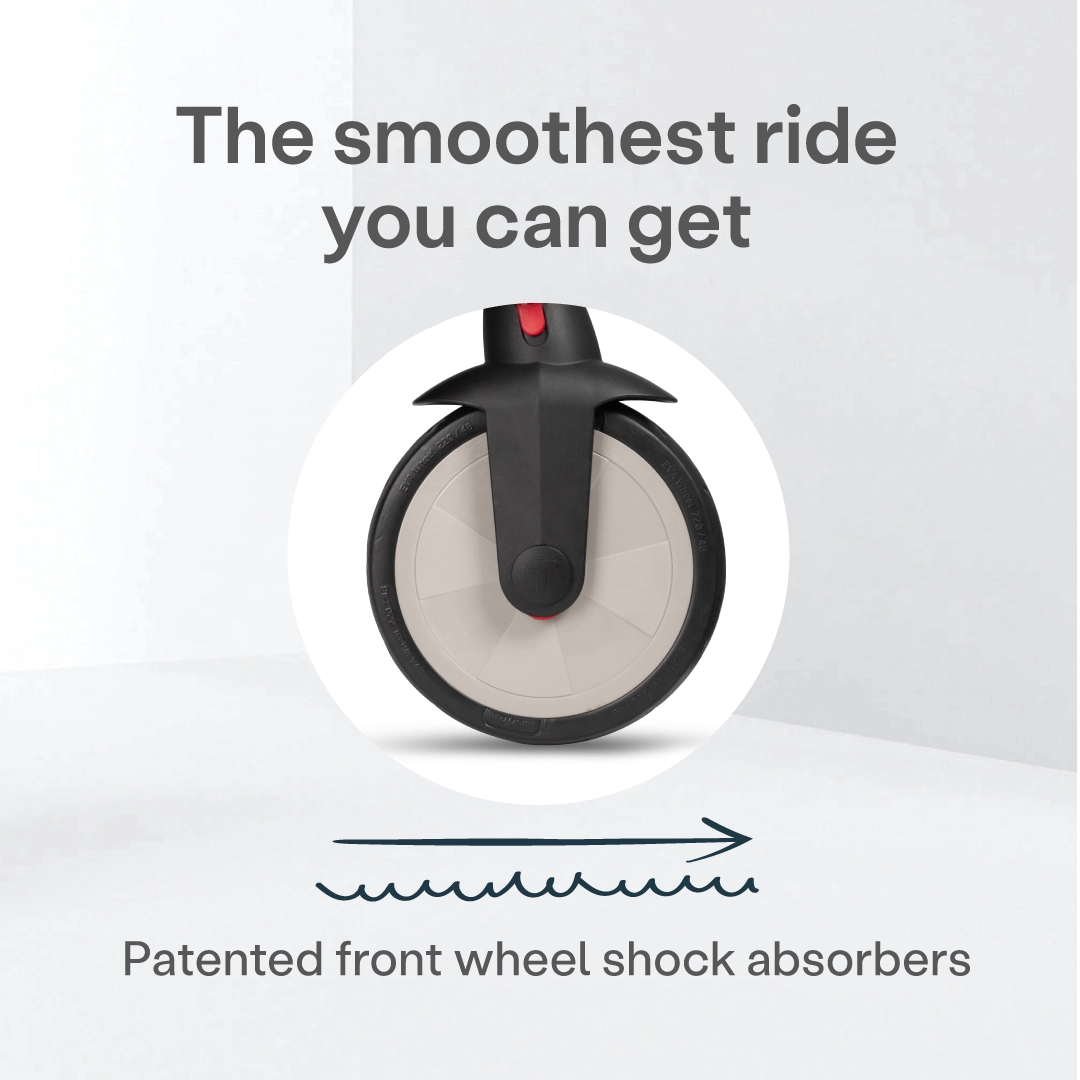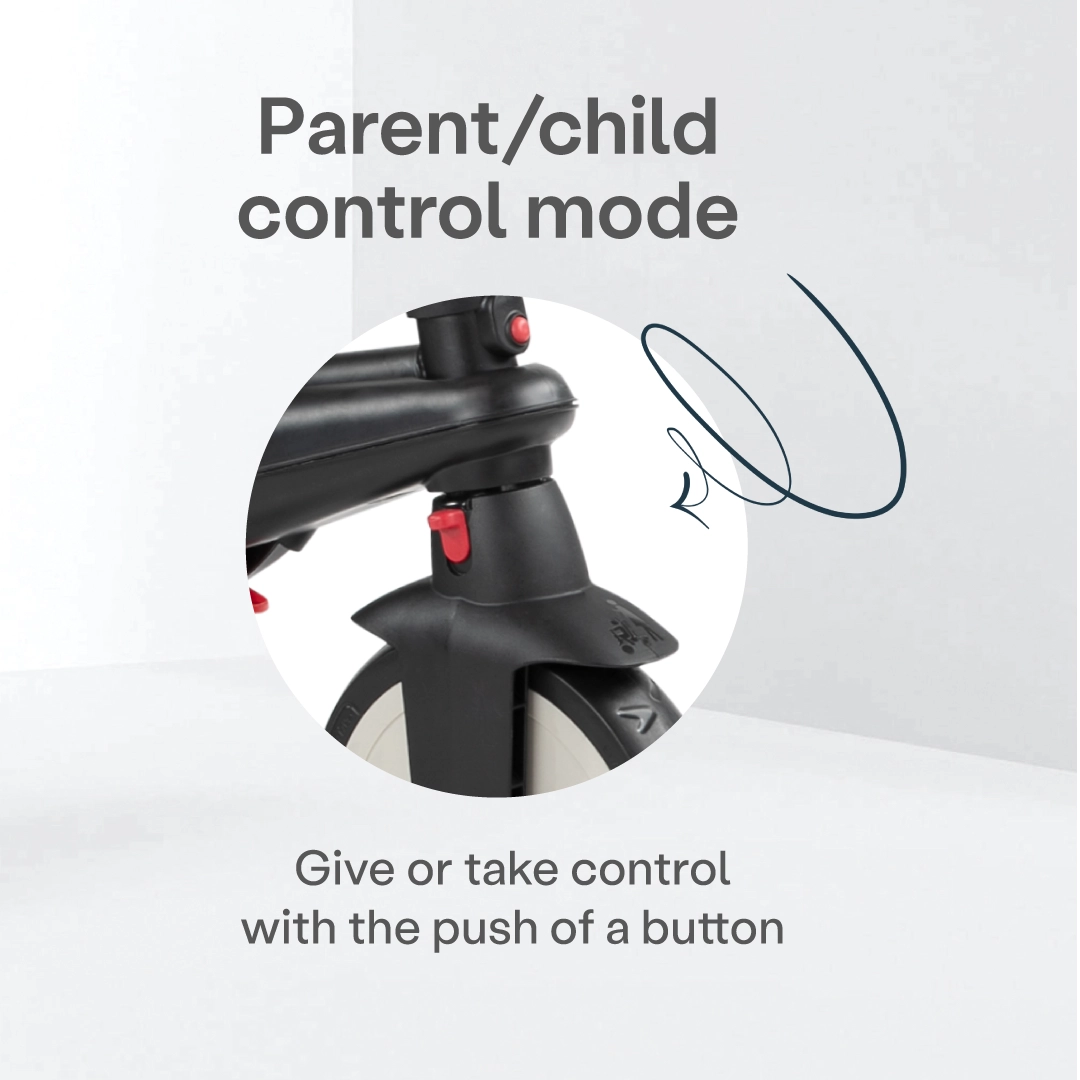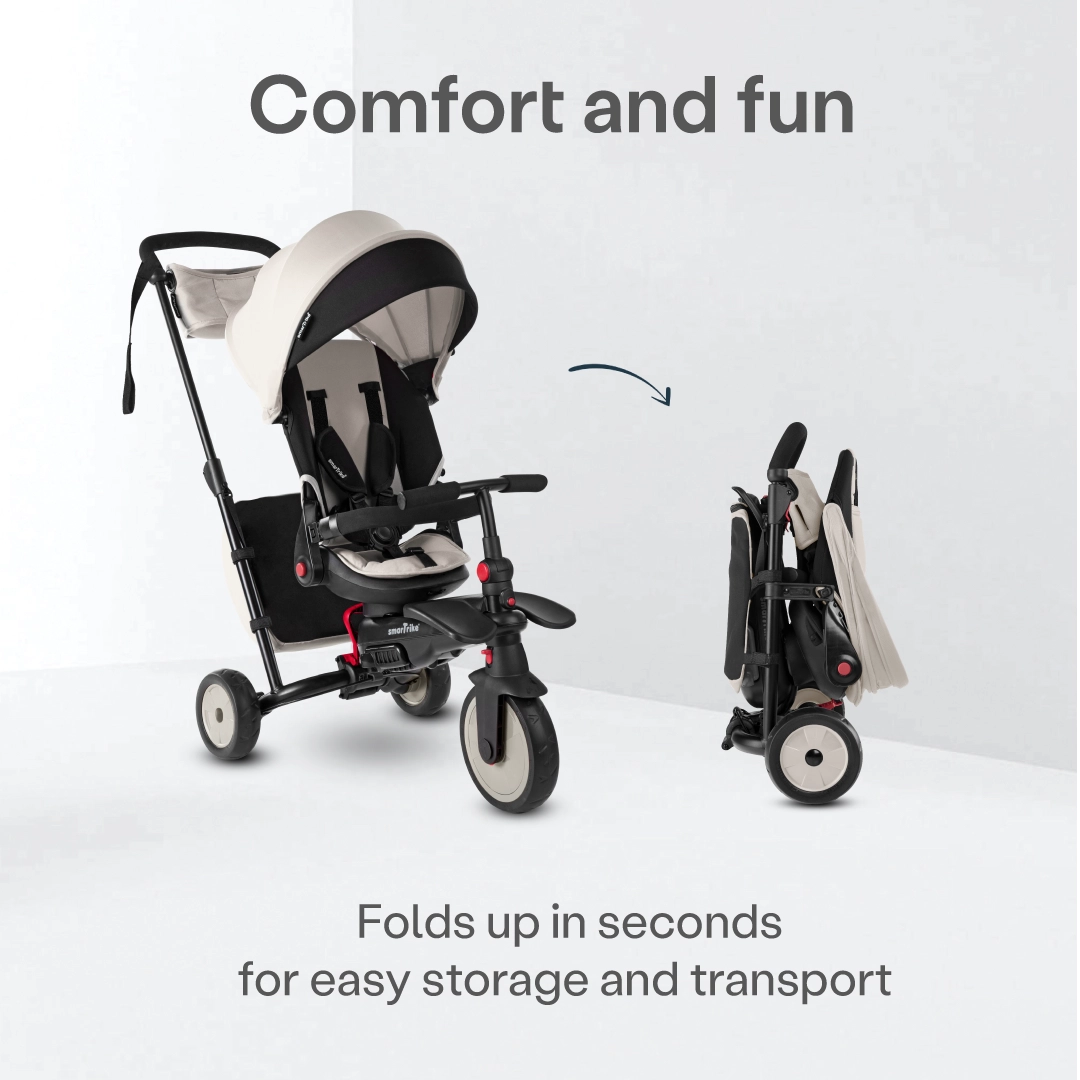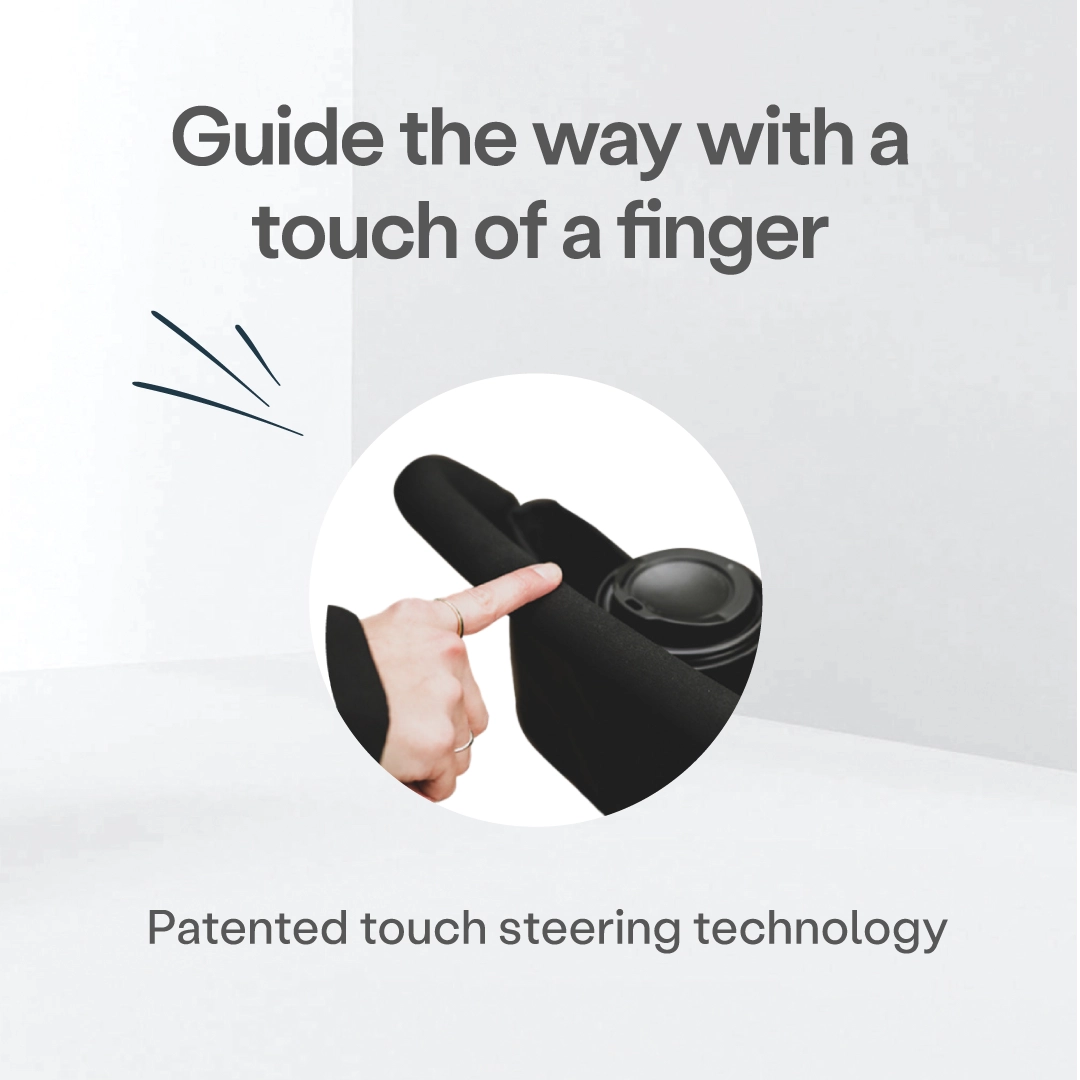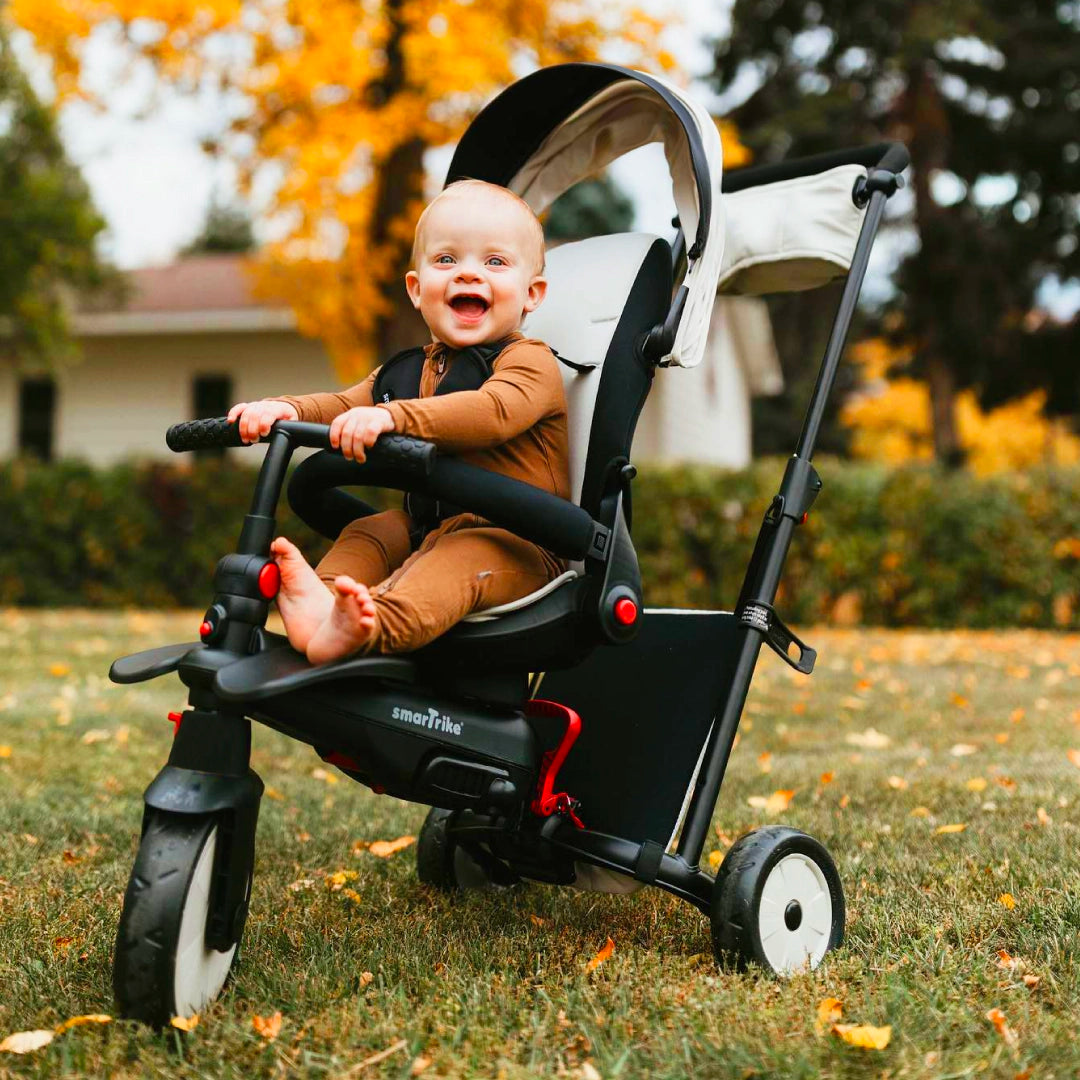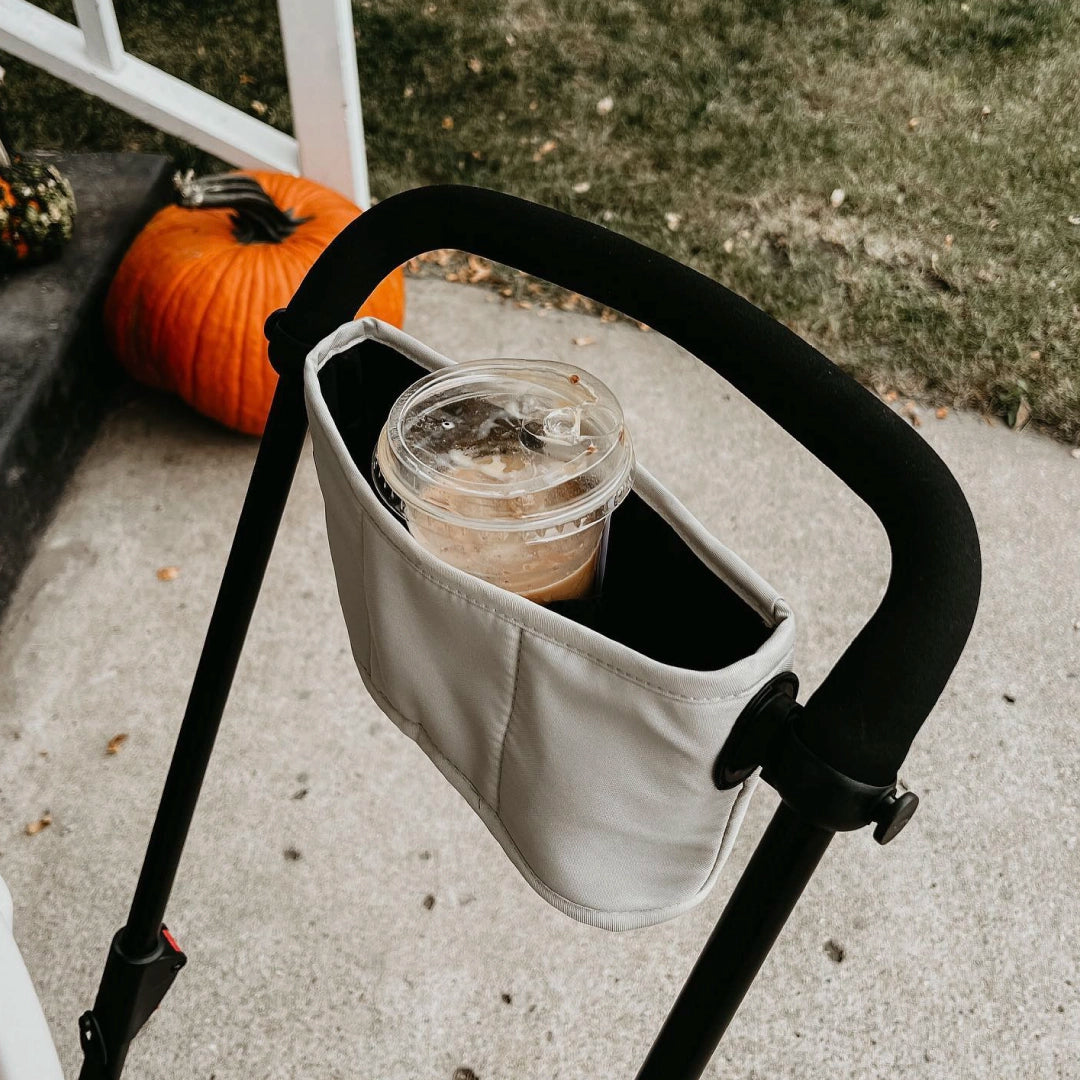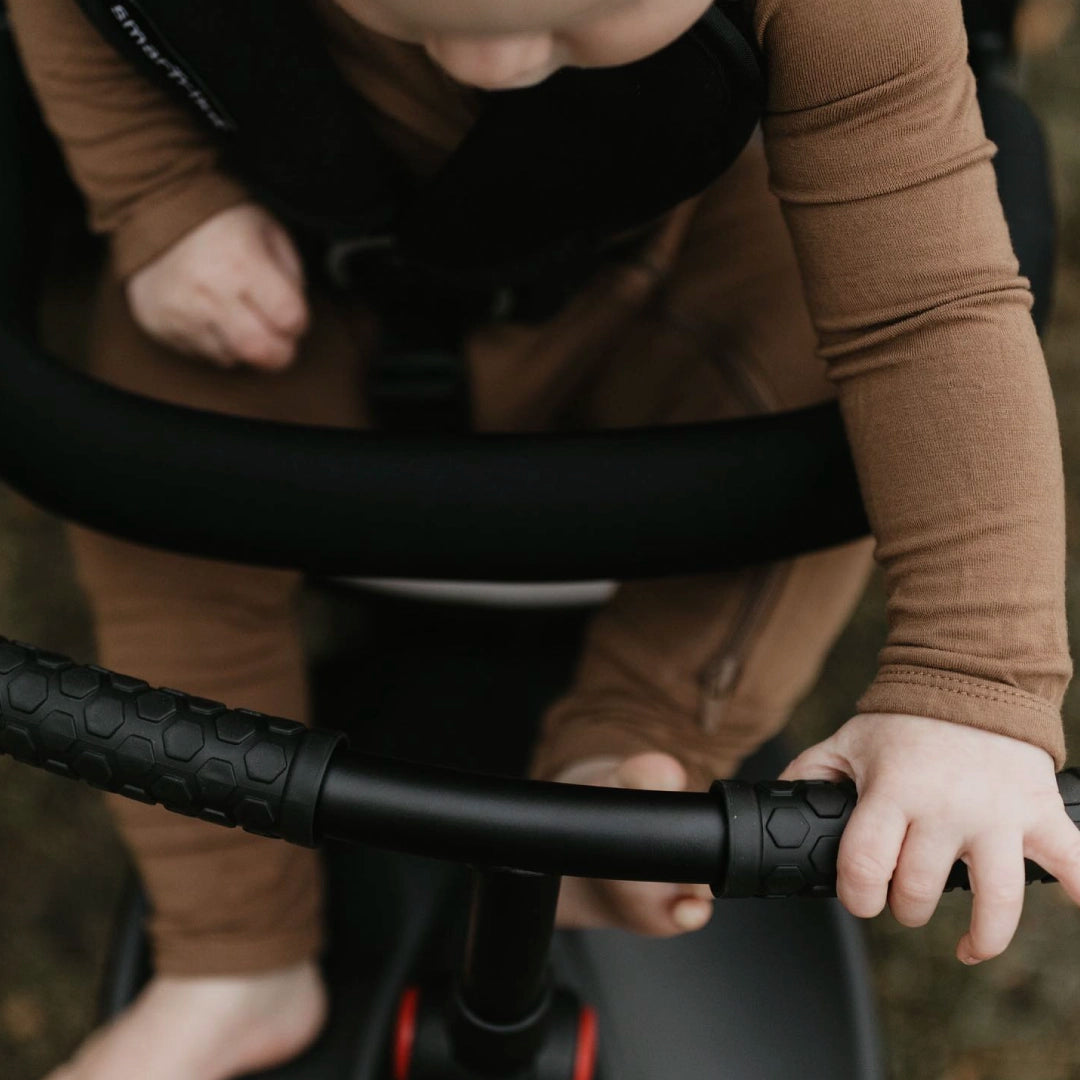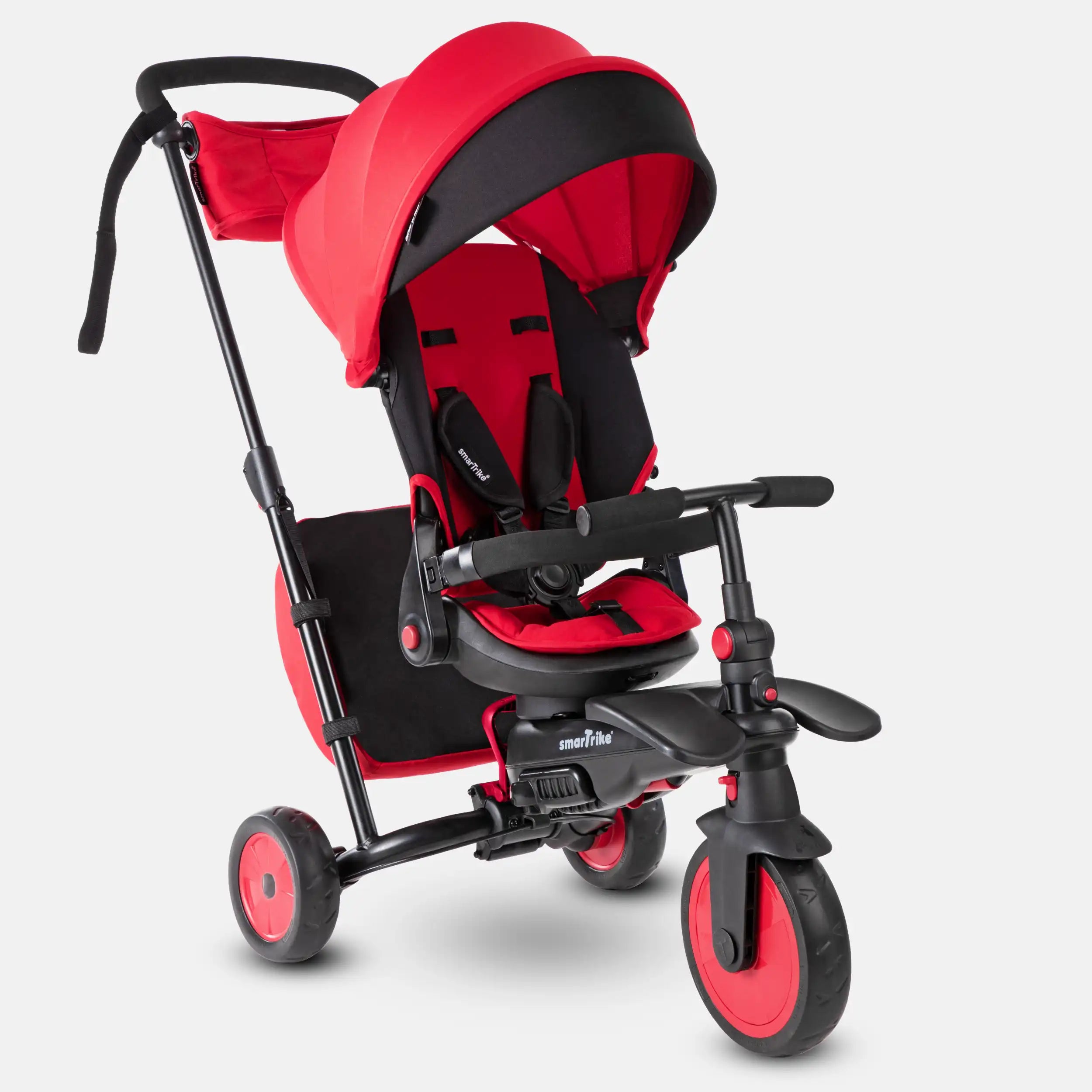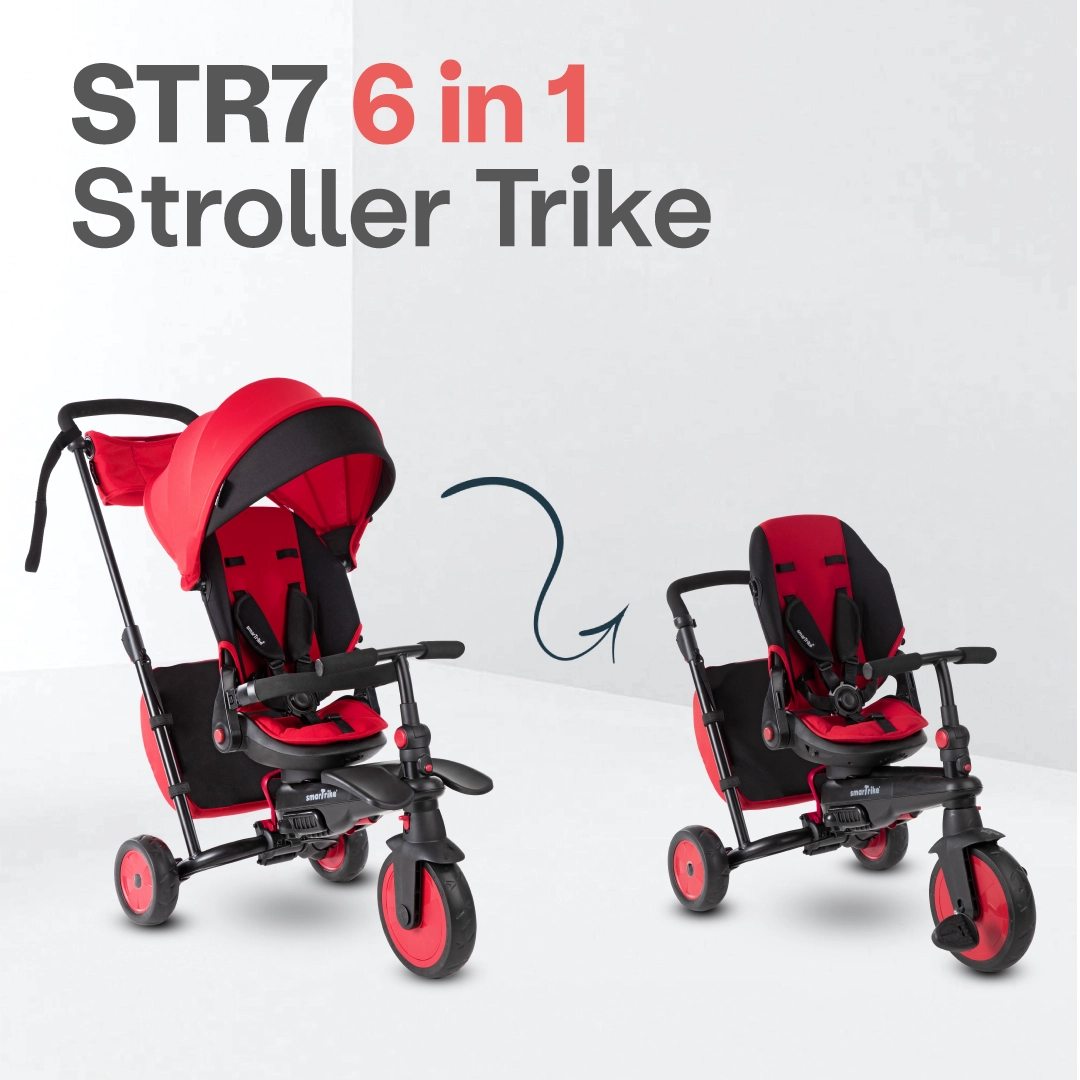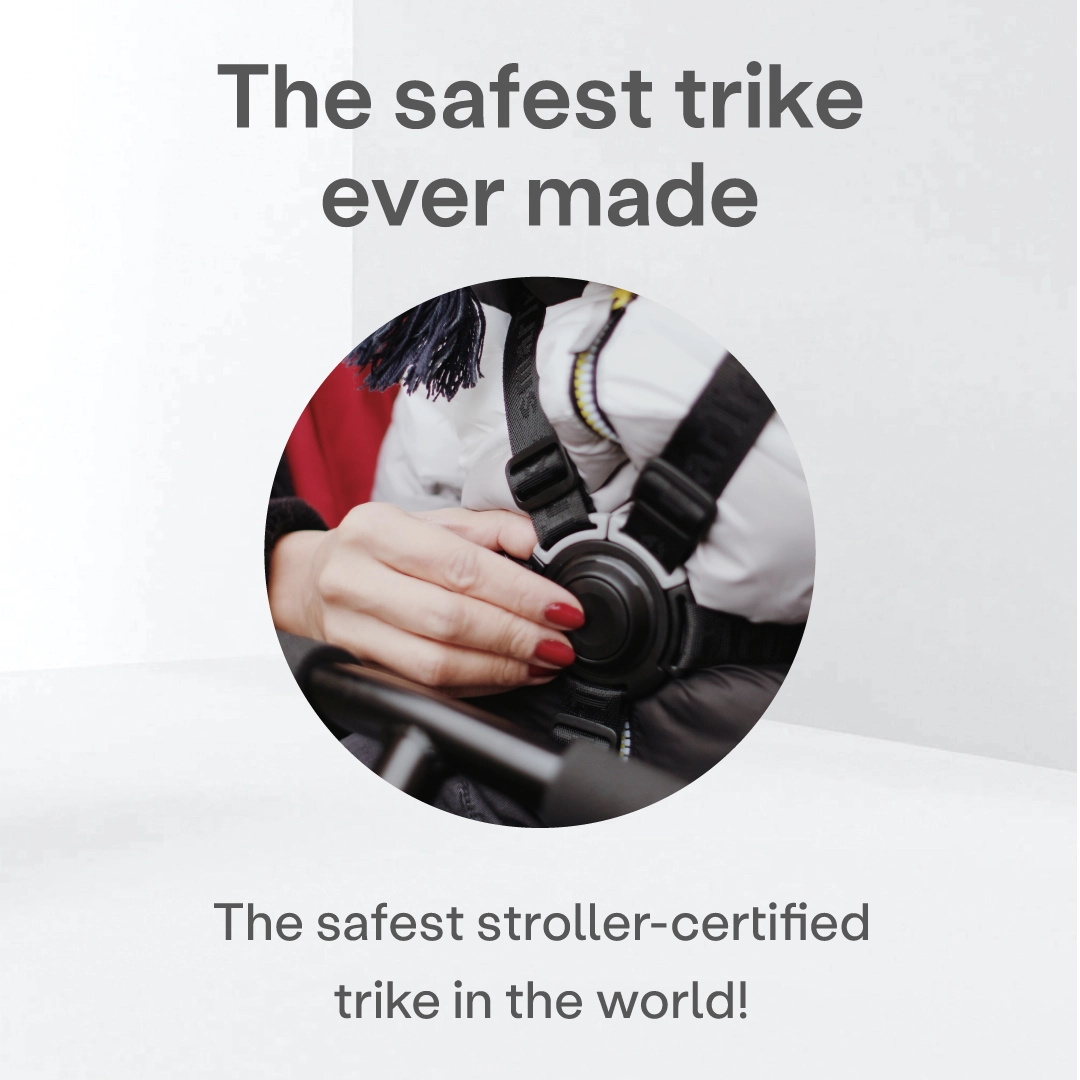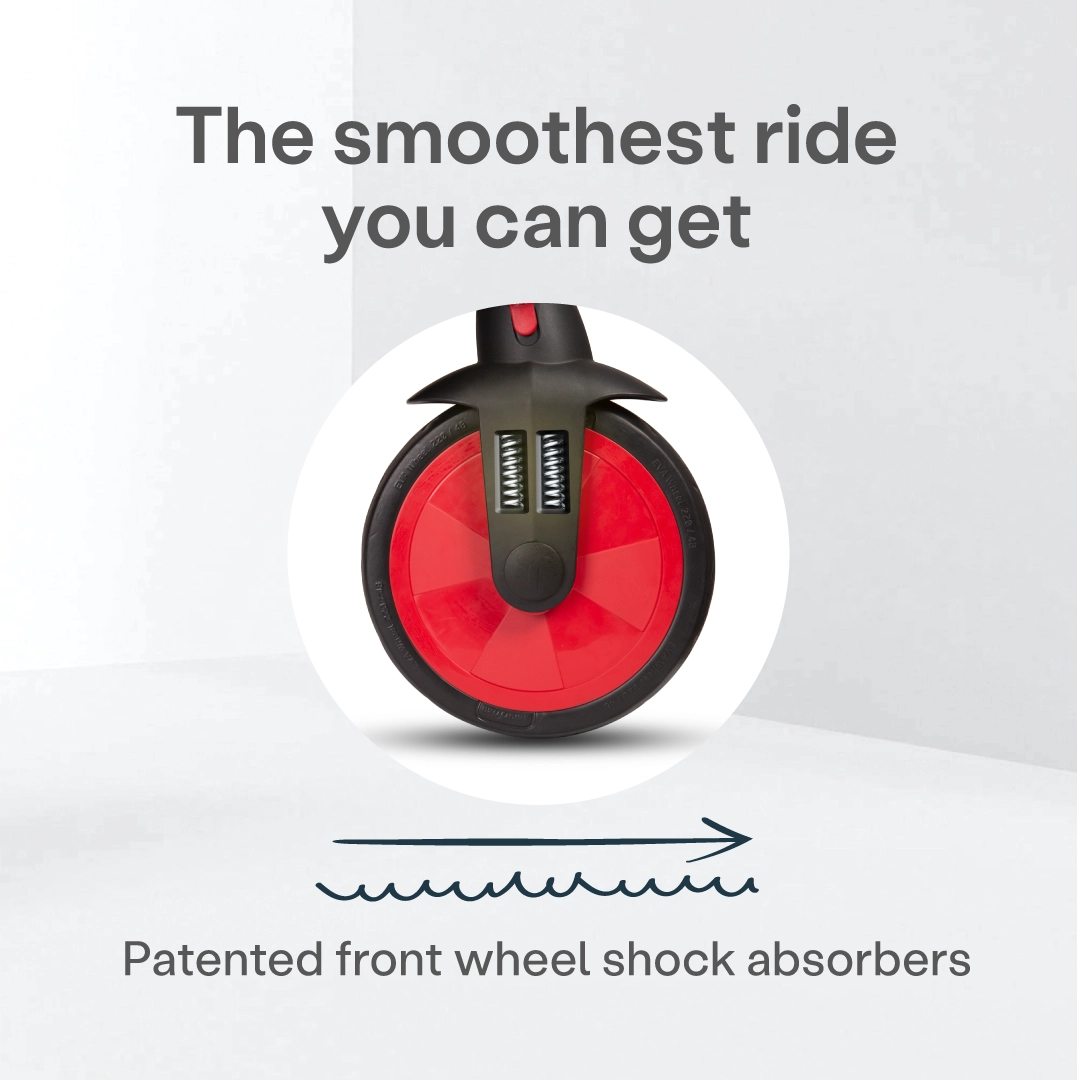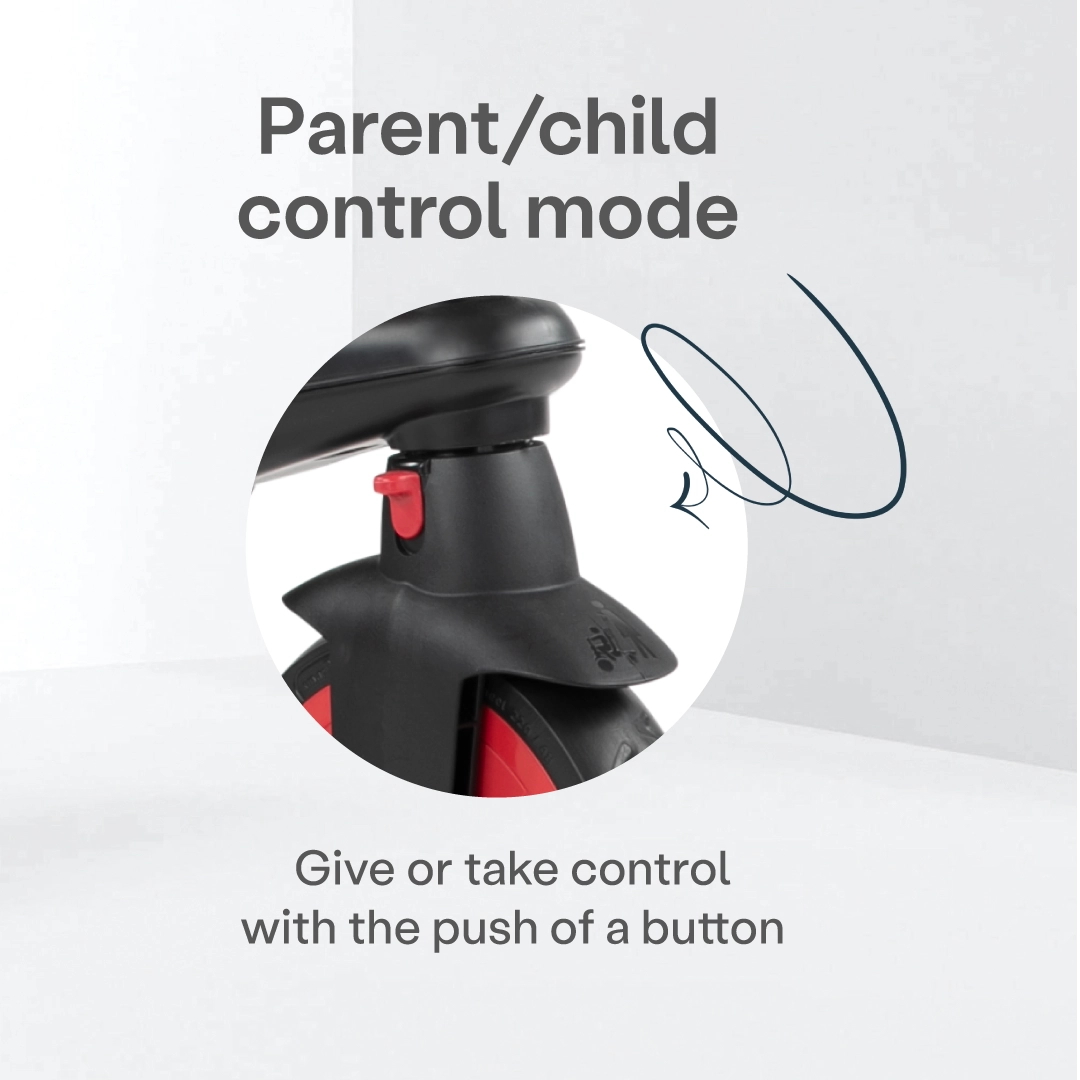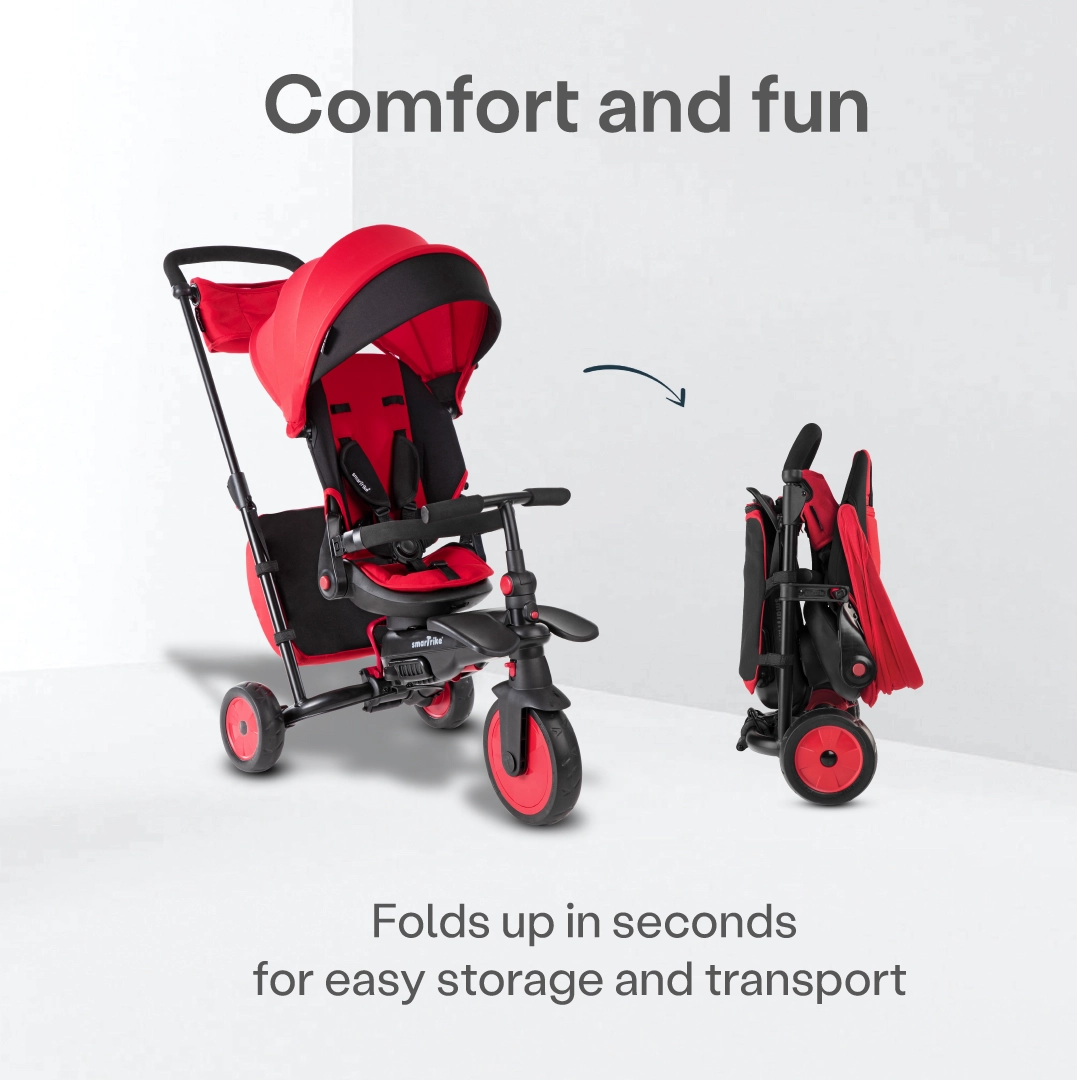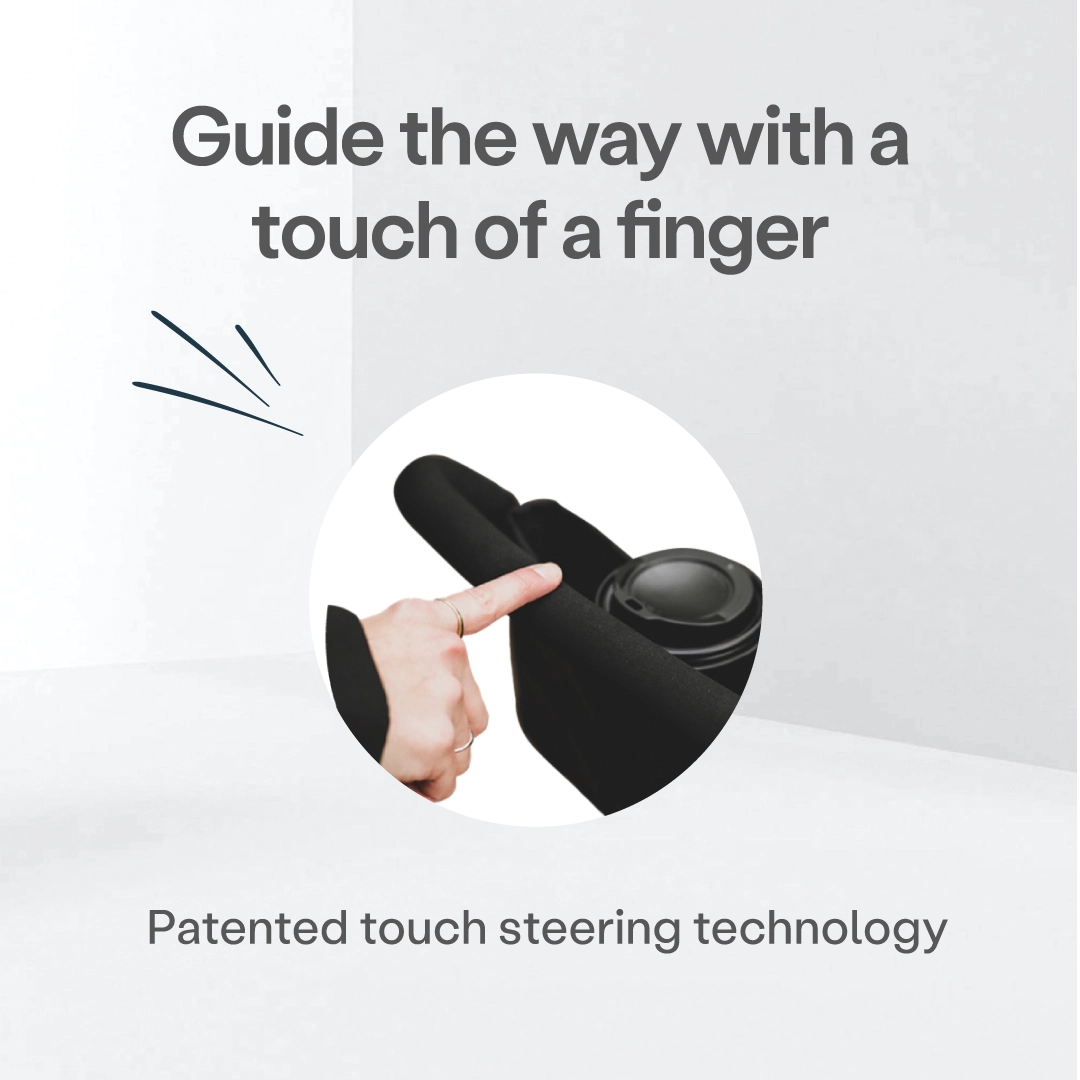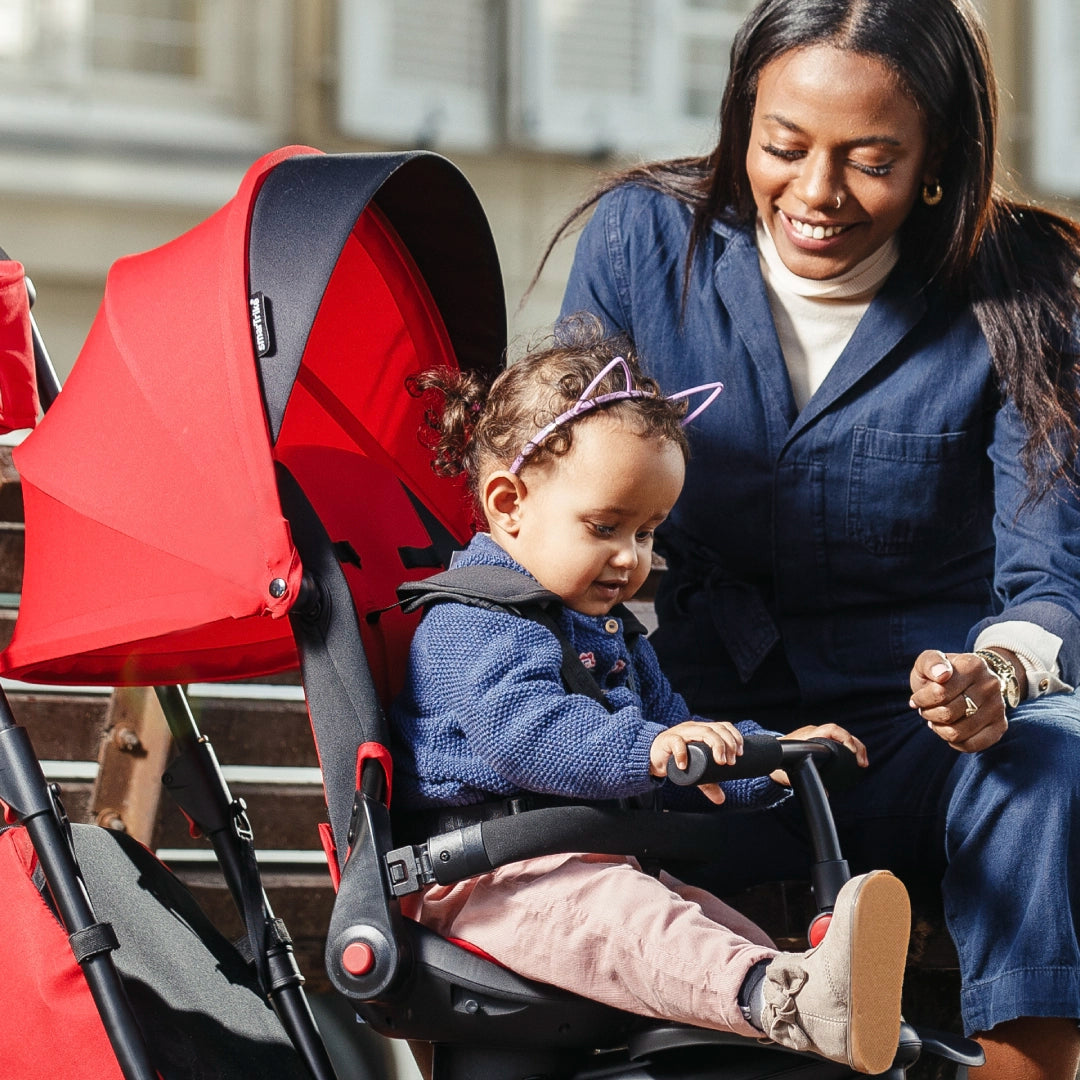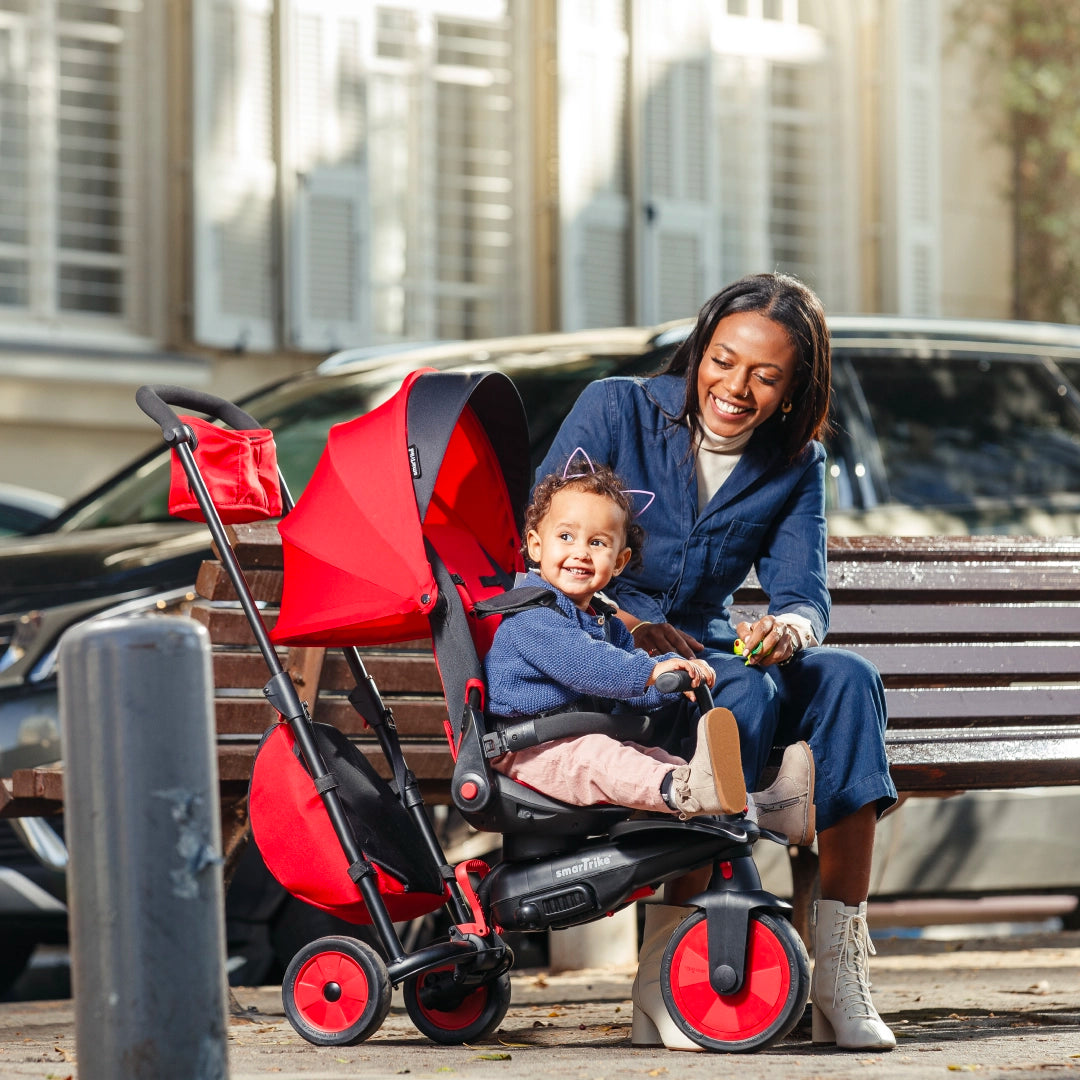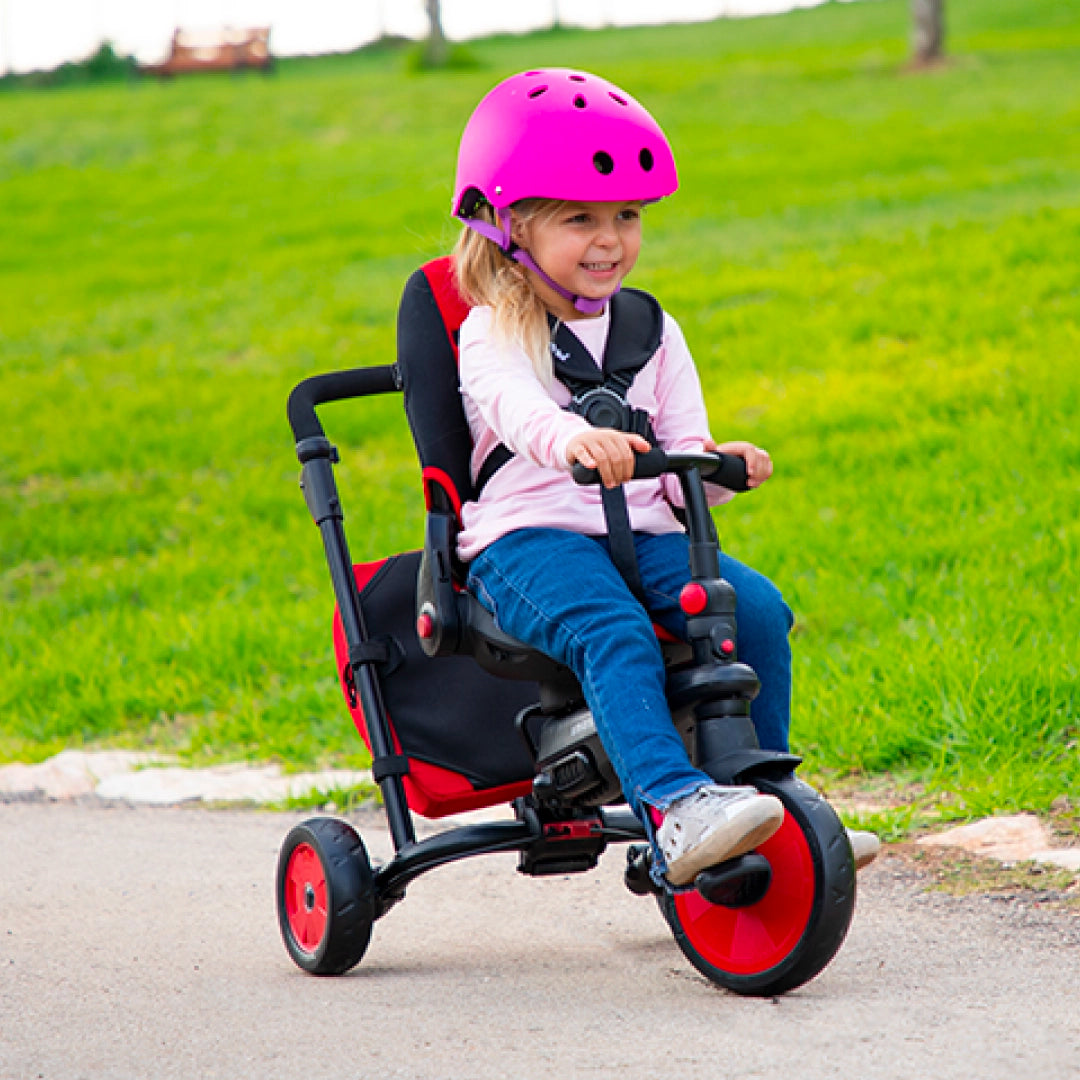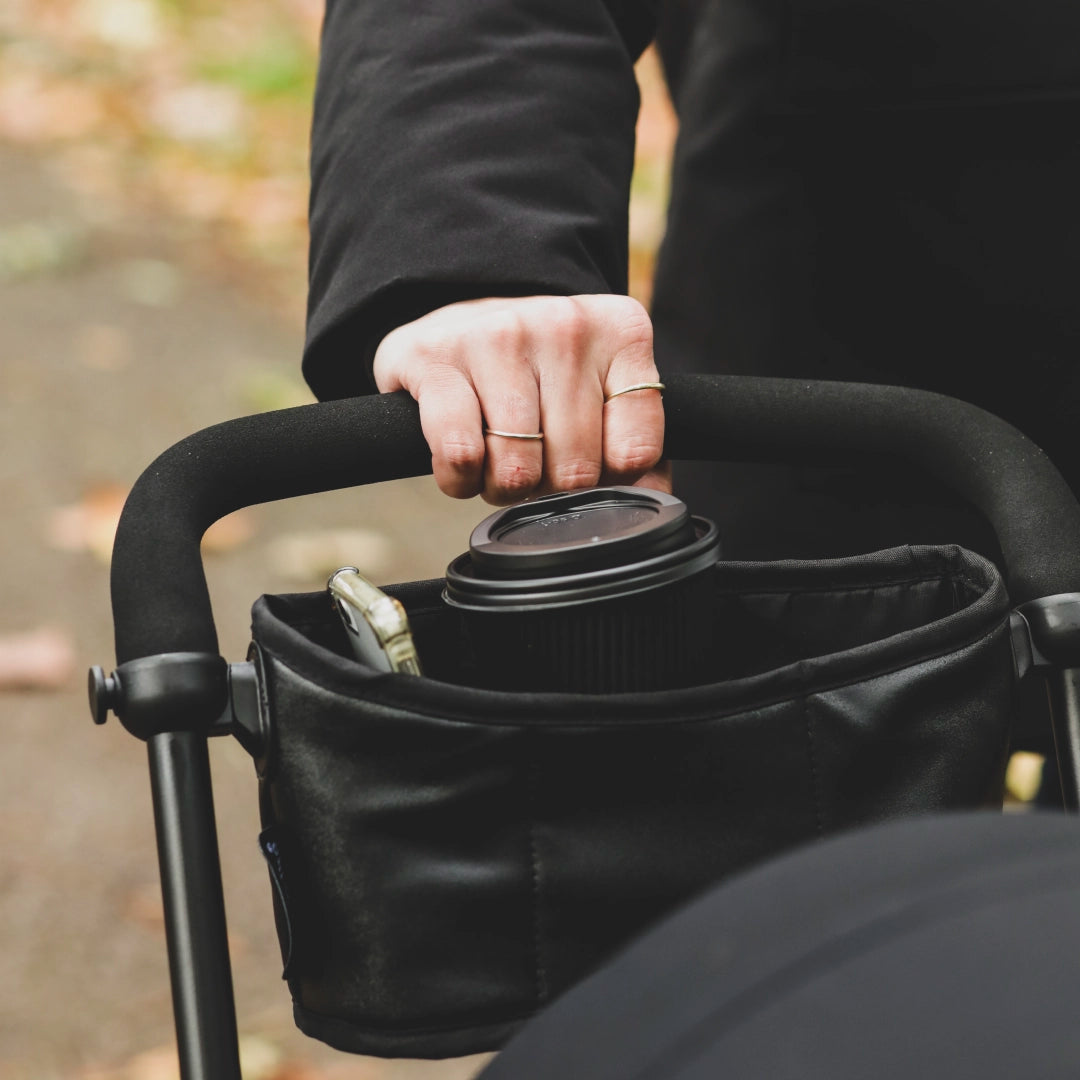 7-in-1 STR7 Stroller Trike
√ In stock - expected delivery within 3 business days

The world's most advanced stroller-trike, the STR7 starts out as a stroller designed for babies as young as 6 months and grows with your child in 6 stages, finally turning into a fully independent trike.
Effortless one-handed steering 
The only stroller-certified stroller-trike
Goes from stroller to trike in seconds
Shock absorbers to provide the smoothest ride and protect your child from obstacles along the way
Tool-free assembly - just a few clicks and you're ready to roll!
Take control or give your kids control of the trike with the press of a button.
Smartrike.com.au offers our customers 30 days to return an item due to change of mind - as long as the item remains unopened and unused.
Please note the cost of return postage change of mind returns will be at the purchasers expense.
Length:102 cm
Width: 48 cm
Height: 96 cm
Manufacturer: smarTrike
Product model: STR7
Age: 6 m+
Box width: 29 cm
Box length: 63.5 cm
Box height: 39 cm
Box weight:10.6kg

Click here for Assembly Manual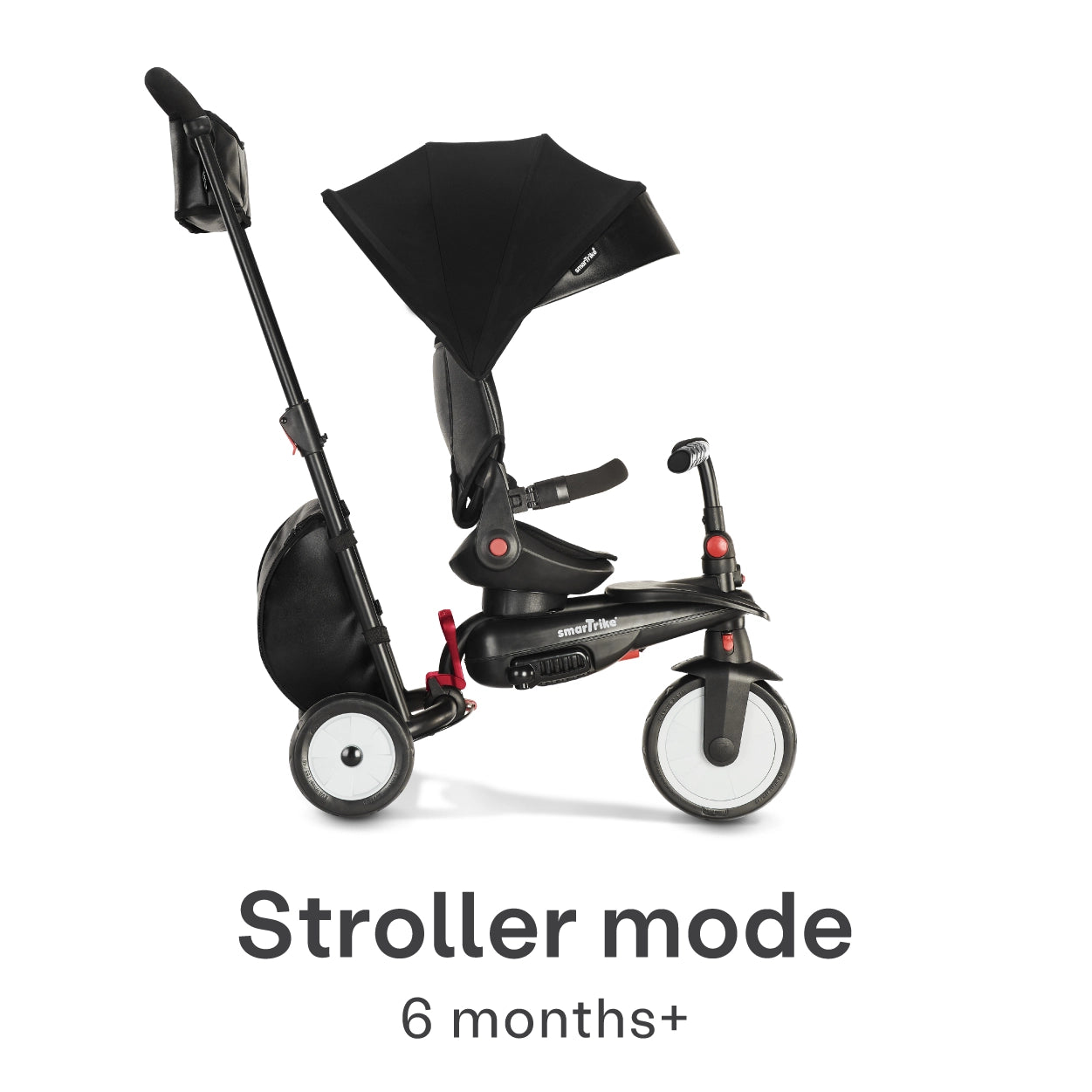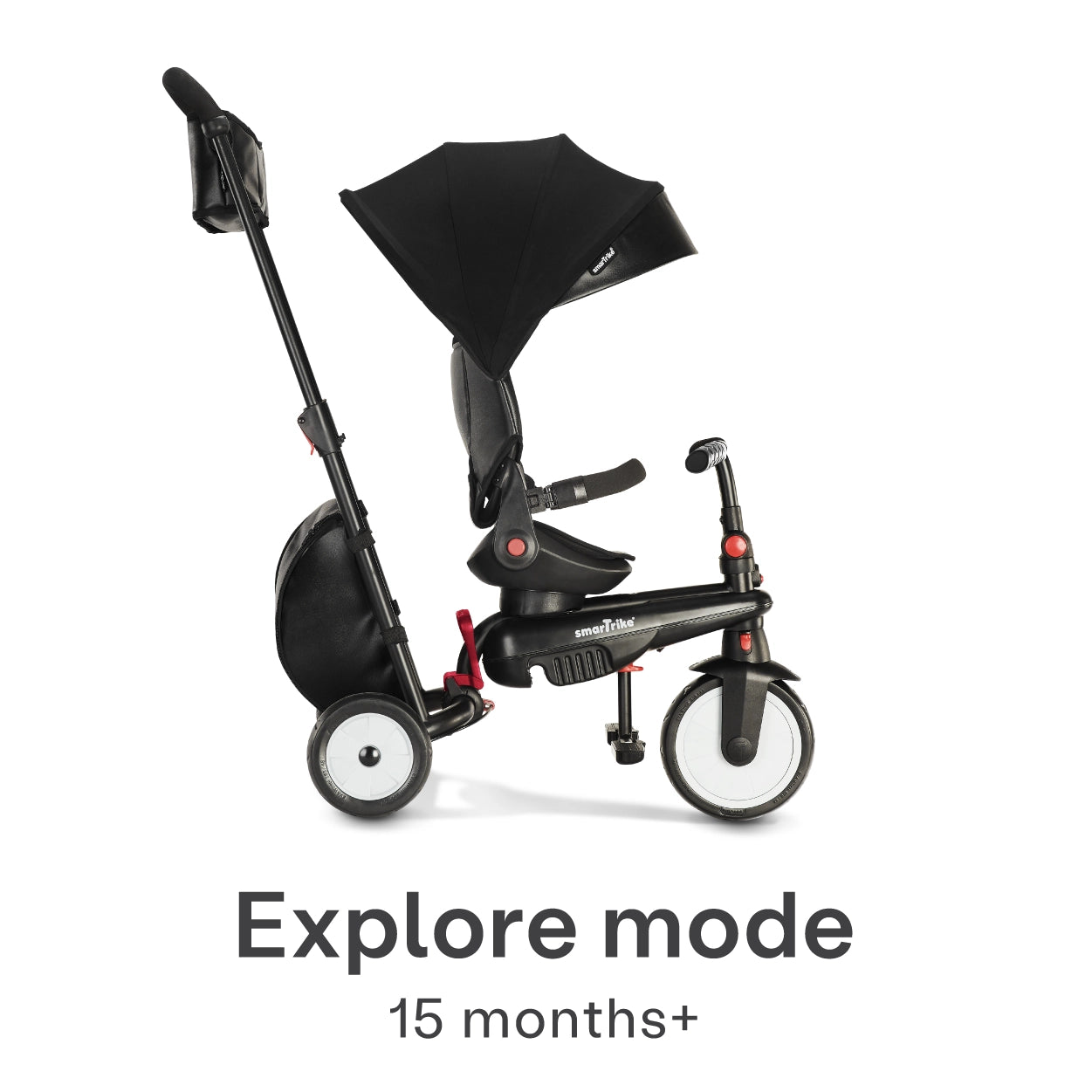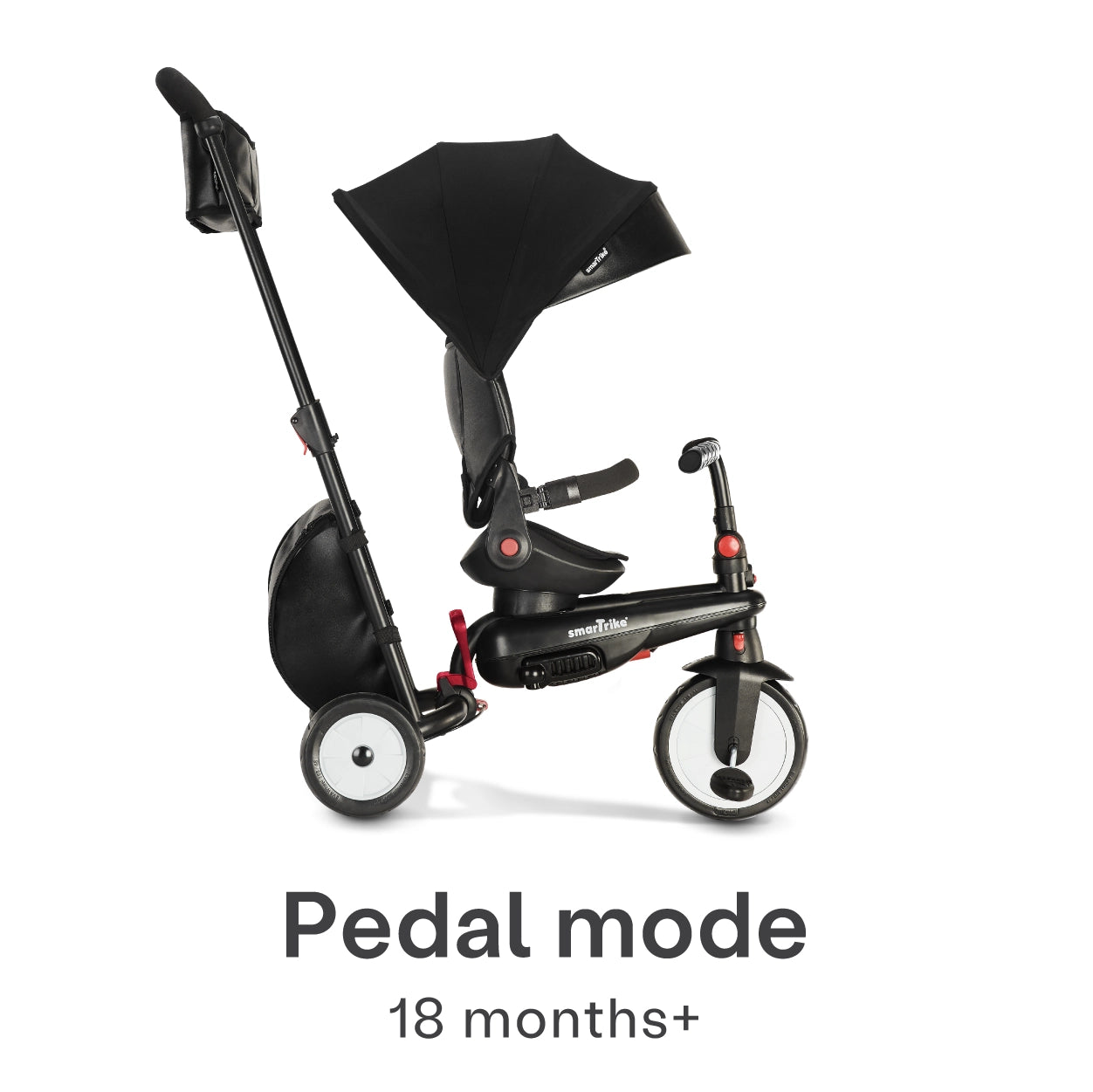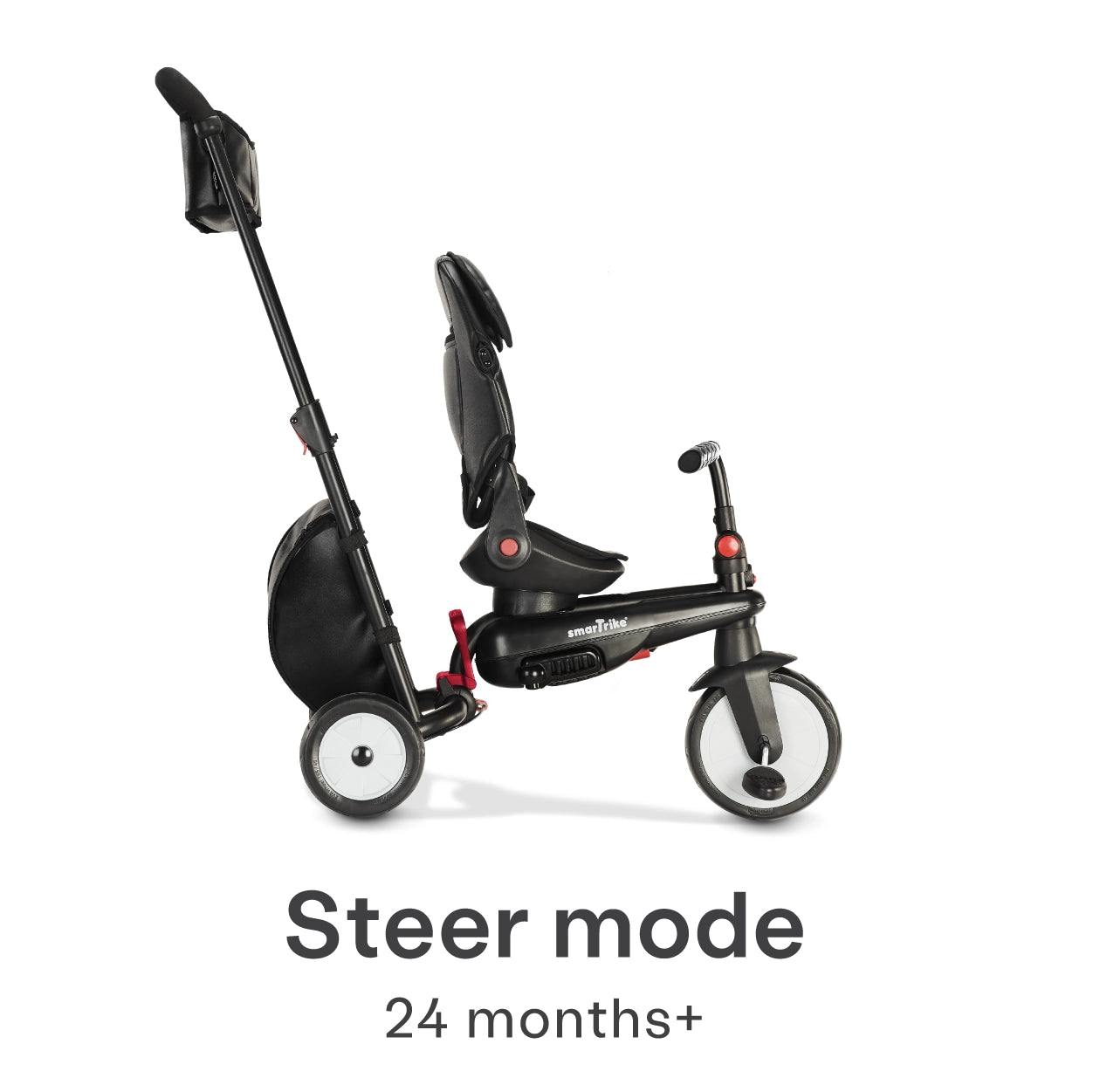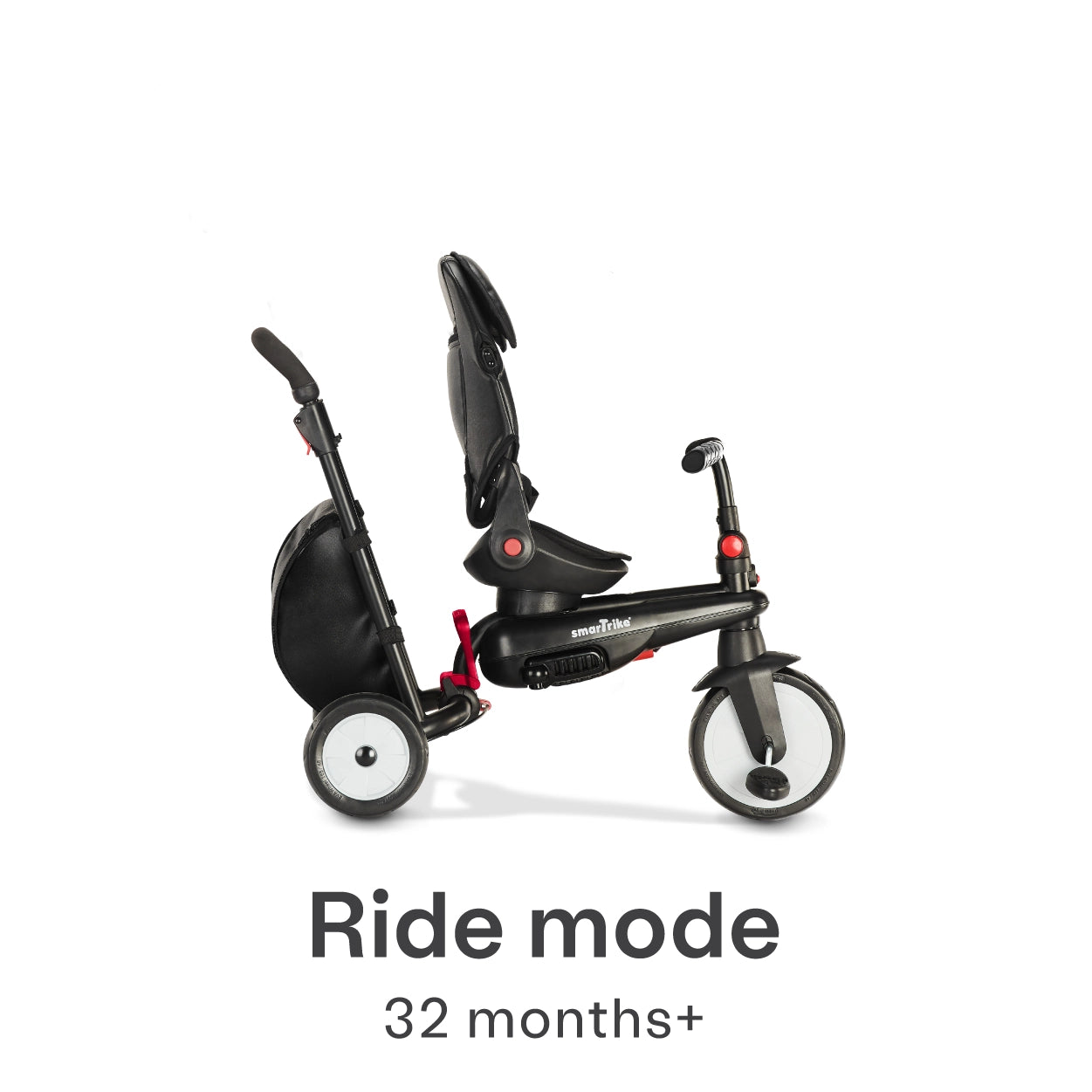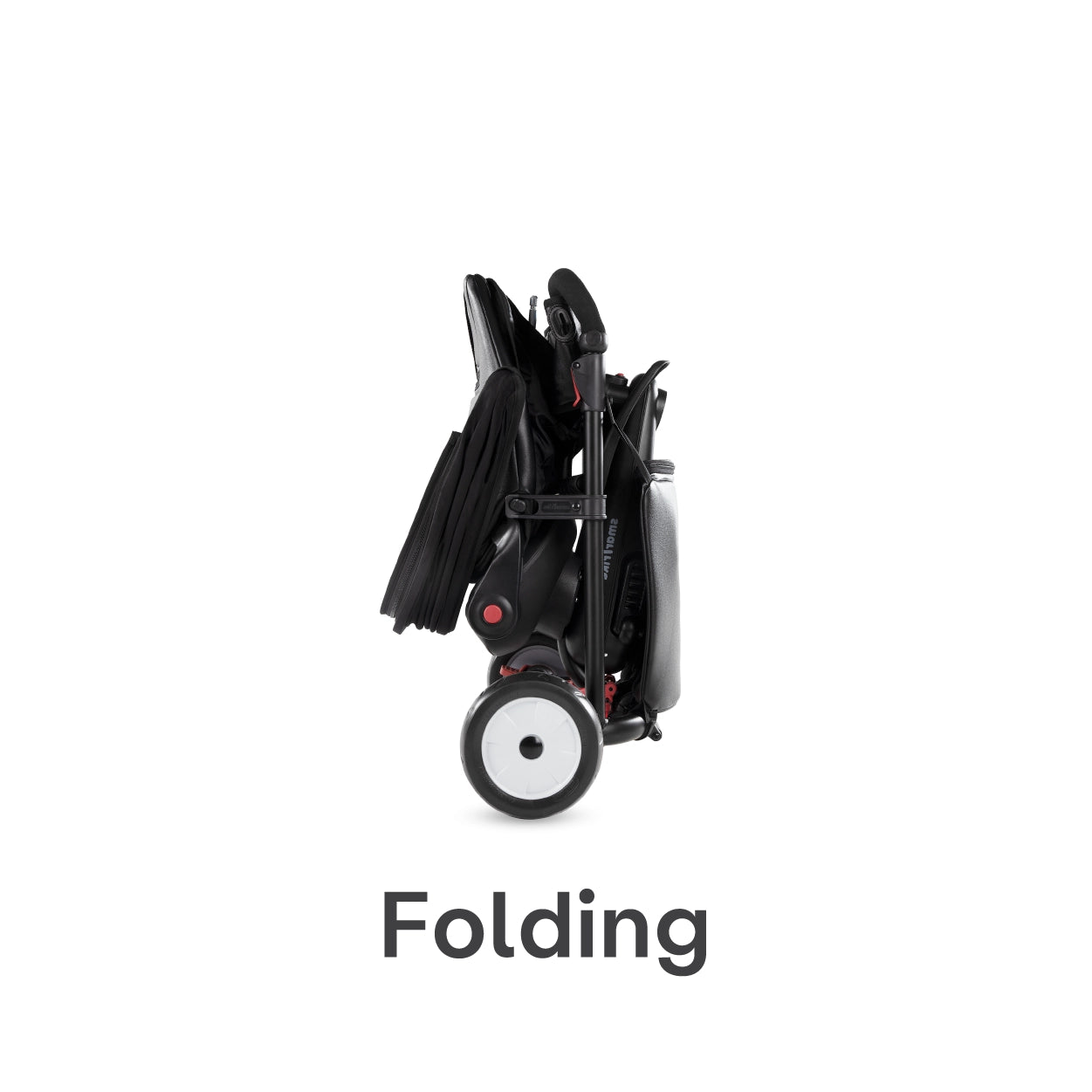 We have nothing to prove and these awards prove that.
The smoothest ride you can get
smarTrike's patented touch steering technology creates a comfortable and smooth steering experience, allowing you to guide your everyday adventure with the slightest touch.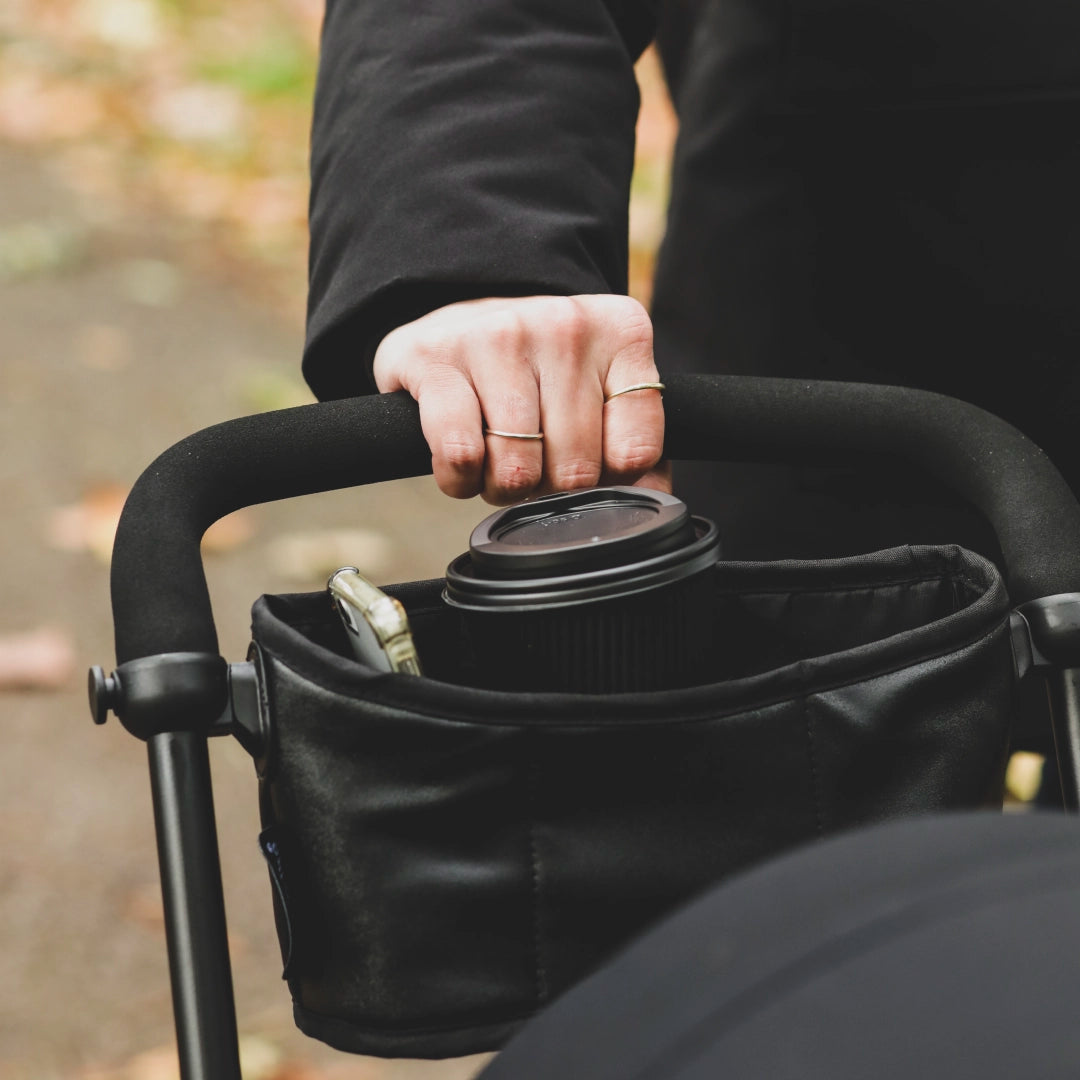 No more bumps in the road
The unique shock-absorbing mechanism built into the STR series provides a safe, smooth, and seamless riding experience across rough terrains.
Keep them safe
Your child's safety is our top priority, which is why all our STRs are stroller certified and includes a 5-point harness, shock absorbers, safety bar and much.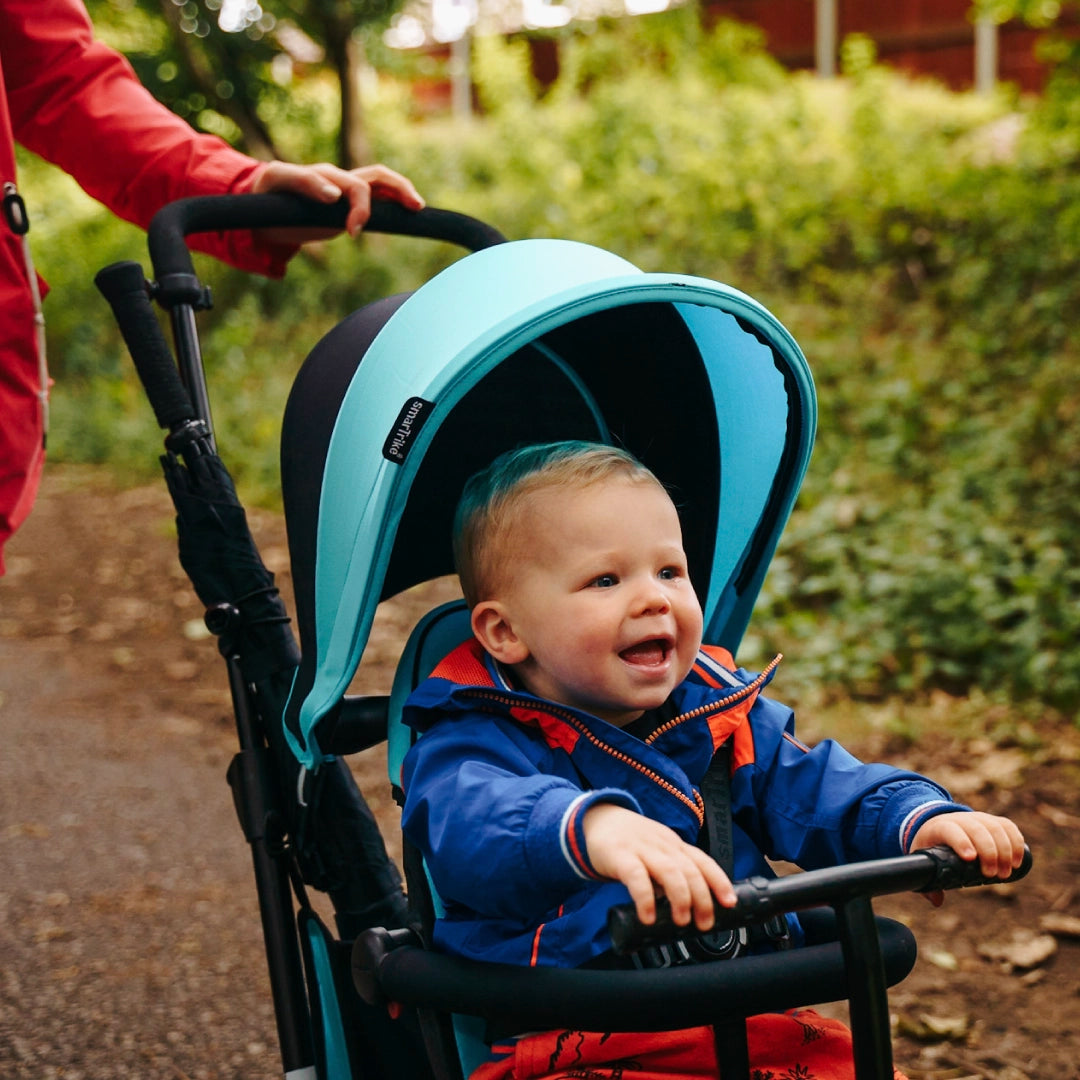 Sign up to our newsletter for exclusive updates on new launches, exclusive offers, events, and more!
Share your story using #smarTrike
FREQUENTLY ASKED QUESTIONS
Yes! The seat can recline up to 100 degrees.
The smarTrike Support Team will be happy to help you order any available replaceable part for your Trike!
Just contact us at help@smartrike.com
Our trikes are designed to hold up to 38 lbs/ 17 kg.
The recommended ages for this product are 6 - 36 months.
No! It's completely tool-free!
Yes, It has a rear-wheel brake system.